Quality Improvement Program (QIP)
CareFirst Community Health Plan Maryland (CareFirst CHPMD) is committed to providing the best possible health care to all of its members. CareFirst CHPMD has an active Quality Improvement Program that monitors the quality of care and service provided to its members.  The Quality Improvement Program is integrated throughout the health plan and is governed by a committee structure composed of doctors, nurses and other non-clinicians.   These committees regularly measure performance and recommend improvements for all health plan functions.
CareFirst CHPMD continuously evaluates its Quality Improvement Program using nationally recognized measures such as The Healthcare Effectiveness Data and Information Set (HEDIS) and Consumer Assessment of Healthcare Providers & Systems (CAHPS).  These measures help CareFirst CHPMD determine if members are receiving the care they need and are satisfied with that care.  These measures allow CareFirst CHPMD to assess the overall health status of its members to ensure all members remain healthy and well.
Using the results of these measures CareFirst CHPMD annually sets goals and objectives for its Quality Improvement Program.  At the end of every year, CareFirst CHPMD reviews its Quality Improvement Program to identify both achievements as well as opportunities for improvement from the previous year.
Click on the below drop down buttons to find out more about specific sections of our Quality Improvement Program.
State and National Quality Program Recognition
NCQA Accreditation: CareFirst CHPMD has been certified by the National Committee for Quality Assurance (NCQA).  This organization sets high quality standards for Health Plans across the nation.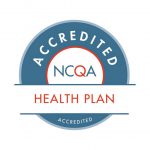 Qlarant Quality Review: CareFirst CHPMD undergoes an annual audit by a Quality Review Organization selected by the Maryland Department of Health (MDH). In addition to the
annual
review
,
Qlarant
provides ongoing monitoring and feedback about the quality of care
provided
by CareFirst CHPMD
.
Satisfaction Survey
CareFirst Community Health Plan Maryland analyzes feedback from members who respond to the annual Consumer Assessment of Healthcare Providers and Systems (CAHPS) member survey. This survey is organized by the Maryland Department of Health (MDH) every year. Surveys may be mailed to your home or conducted over the phone. CareFirst CHPMD uses your feedback to improve our customer service and your overall healthcare experience. CareFirst CHPMD may also conduct satisfaction surveys of its own throughout the year. Below please see our 2023 scores for the CAHPS survey of adult and child members. The ratings indicate the percentage of members who responded positively to each question.
CAHPS Scores
Survey Question
Adult
Child
Health Care Overall
74.80%
85.82%
How Well Doctors Communicate
96.58%
89.62%
Health Plan Overall
56.28%
62.16%
Customer Service
N/A*
N/A*
Personal Doctor
86.62%
83.63%
Getting Care Quickly
73.58%
86.76%
Getting Needed Care
86.29%
87.88%
Specialist Doctor
N/A*
N/A*
Coordination of Care
N/A*
N/A*
*< 100 responses received and therefore not scored
Based on your feedback, in 2024 CareFirst CHPMD is focusing on improving your access to care as well as the quality and accuracy of information available to you over the phone and on our website.
Health Education Program:
The goal of the Health Education Program is to empower its members with information on how to take control of their health. The information we gather in our Quality Improvement Program helps us to understand the members we serve, and allows CareFirst Community Health Plan Maryland (CareFirst CHPMD) to take action to provide up-to-date, easy-to-use health education services to our members. Examples of Health Education services provided by CareFirst CHPMD include regular mailings, newsletters, web-site postings, a 24-hour nurse advice line, community events and population health programs including case management.
Member Outreach Program:
The goal of the Outreach Program is to help members get the care and services they need at the right time and the right location. CareFirst Community Health Plan Maryland (CareFirst CHPMD) outreaches to you to let you know which wellness services would be beneficial to you and helps you access those services.  Outreach always comes with education on how to stay healthy.  CareFirst CHPMD reaches out to members in different ways such as by phone, letter, text messages and personal contact.
Cultural Competency Program:
CareFirst Community Health Plan Maryland (CareFirst CHPMD)  strives to build health care systems that consider members' ethnic backgrounds, age, gender, lifestyles, language, disabilities, reading levels, religion and areas where they live. CareFirst CHPMD believes that members experience better health outcomes and results when care is delivered in their own language and their cultural background is considered. Providing interpreter services free of charge and building a diverse network of participating providers are two examples of how CareFirst CHPMDtakes actions to provide culturally competent care.  All CareFirst CHPMD staff are experienced and trained in recognizing cultural differences and their impact on health care.
Patient Safety:
Providing safe medical care and preventing complications is a priority.  Our Quality Program includes multiple methods to ensure safe and effective medical care is provided to our members.  CareFirst Community Health Plan Maryland (CareFirst CHPMD) only contracts with well-qualified providers that meet high quality standards.  Once providers are contracted their performance is monitored to promote safety and reduce complications.  This includes reviewing certain high risk medical procedures or medications to confirm they are necessary, tracking health outcomes and investigating quality of care complaints from members.
For more information on CareFirst CHPMD's Quality Improvement Program please contact Member Services and ask to speak with the Quality Improvement Department about our Quality Improvement Program or email QualityMD@CareFirst.com.