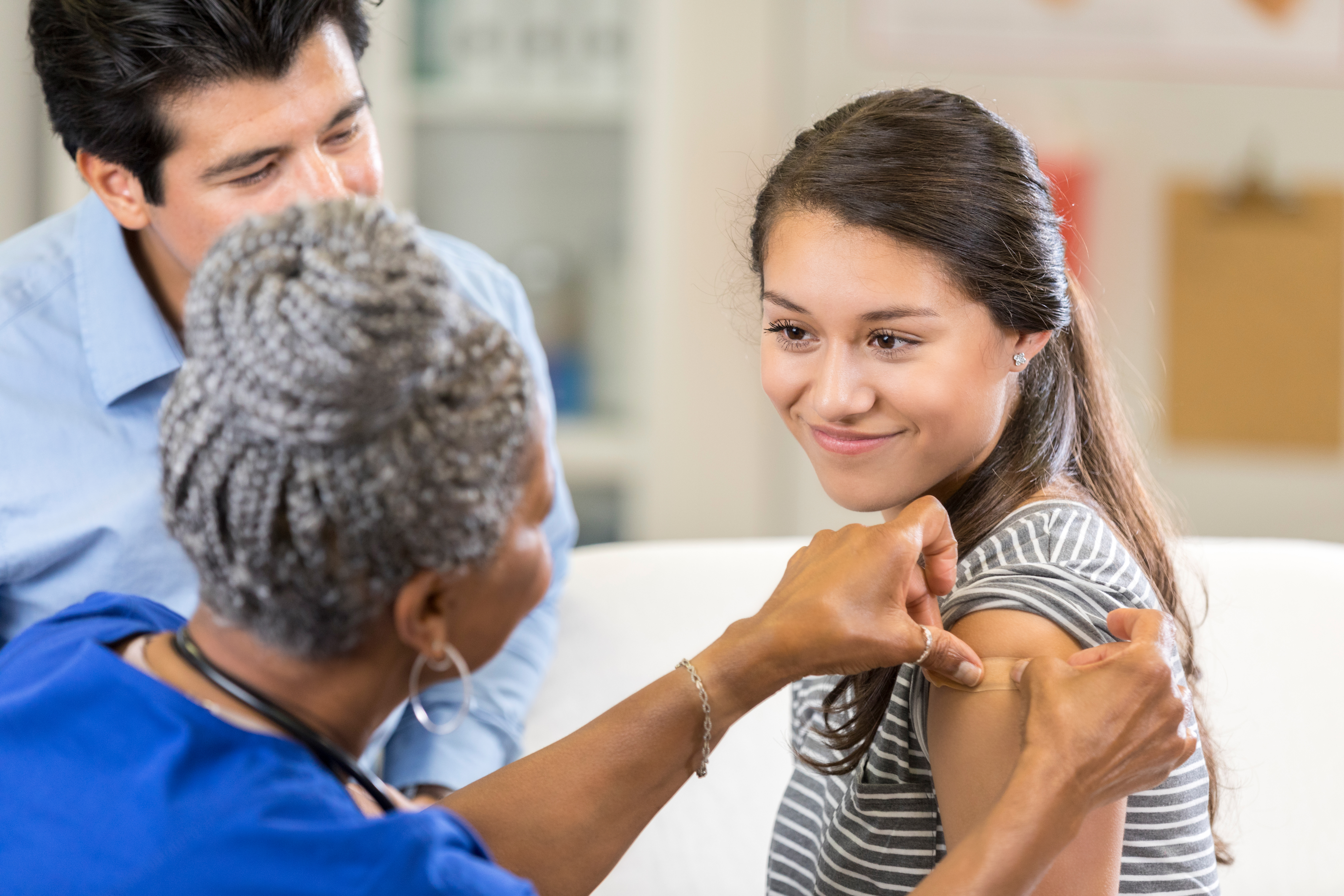 We're Here for You
We are working to make sure our members have access to the care they need to slow the spread of COVID-19.
This page has the latest information on testing and vaccines to keep you updated.
COVID-19 Vaccine
We're together in this fight to leave COVID-19 behind.
Wondering if you should get vaccinated? Getting the COVID-19 vaccine is the best way to protect yourself and your loved ones.
Can I get the COVID-19 vaccine?
Yes! Most people in the United States are eligible for the COVID-19 vaccine. Several vaccines have been authorized by the FDA. All of the vaccines are effective in protecting people from getting sick with COVID-19. They also help control the spread of the virus.
Am I eligible for a booster?
Boosters are important. They help prevent serious illness or death from COVID-19. Anyone 5 years and older can get a COVID-19 booster. The most up-to-date booster approvals are on the CDC's website. You can get a different brand of vaccine as a booster than you did for your primary series.
Are COVID-19 vaccines safe?
COVID-19 vaccines are safe and effective. Your safety was a huge factor when the vaccines were developed. And each vaccine has been through clinical trials, showing positive results across MANY people.
How much will the vaccine cost?
The COVID-19 vaccine is free. The United States government is covering the cost of the shot, so more people can get the vaccine. Your doctor may ask for insurance information, but you will not get a bill.
Ready to leave COVID-19 behind?
You can get a COVID-19 vaccine at 700+ pharmacy providers, 400+ primary care providers, hospitals, urgent care clinics, and local health departments across the state. Schedule your vaccine today or call 855-MD-GoVAX (855-634-6829) from 7 a.m. to 10 p.m. seven days a week.
Click here to schedule your vaccine today.
Want more information on the vaccine?
We know it's important to have all the information you need to decide what's right for you.  Learn more about the vaccine
COVID-19 Tests
CareFirst CHPMD members do not have to pay for a COVID-19 test. If you need to get tested, there are a few different options:
1) Get an at-home COVID-19 test from the pharmacy.
CareFirst CHPMD members are covered for a total of 4 FDA-authorized at-home COVID-19 tests within a 30-day period.
At-home tests must be purchased at a network pharmacy. Click here to find a pharmacy near you.
Show your CareFirst CHPMD member ID card to the pharmacy staff when buying an at-home test to get it for free.
You can get the same kind of test kits or mix brands. Two pack test kits count as two of the four kits covered every 30-days.
COVID-19 Home Test Kit Coverage

Effective February 17, 2022.

Covered One Pack Test Kits

Covered Two Pack Test Kits

(These kits count as two test kits)

BinaxNOW COVID-19 Ag Card Home Test

BinaxNOW COVID-19 Self-Test

BinaxNOW COVID-19 Ag Card

CareStart COVID-19 Ag Home Test

Ellume COVID-19 Home Test

Flowflex COVID-19 Ag Home Test

Flowflex COVID-19 Ag Home Test

iHealth COVID-19 Ag Rapid Test

QuickVue SARS Antigen Test

InteliSwab COVID-19 Rapid Test

Sofia SARS Antigen FIA Test

QuickVue at-Home COVID 19 Test
Test kits that you buy or pay for on your own are not covered.
If you need more than 4 at-home COVID-19 tests within a 30-day period you or your doctor will need to request prior authorization for coverage.
2) Get tested at a Maryland COVID-19 testing site.
Click here to find a Maryland COVID-19 testing site near you.
3) Get tested at your provider's office.
Members can have a COVID-19 test from in-network or out-of-network providers.
Check with your provider's office to make sure they offer testing.
There are no pre-authorization requirements for a test.