Provider Portal
Information at your fingertips.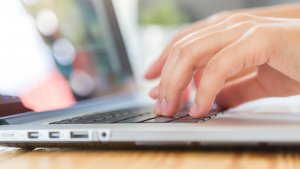 Through Provider Portal, our members and providers can access information 24 hours a day, seven (7) days a week.
View eligibility
Check claim status
Check authorizations
Update demographics
Click here to login as a Provider.  Please note that by registering and using MyHealth Portal you agree to the Terms of Use.  (Portal access may take up to 5-7 business days.)
Important information:
1. In order to sign up, you'll need your group or individual NPI, Tax ID, first and last name, group name, a claim number from the last 6 months, and an email address. If you have not submitted a claim within the last 6 months, you can type ""NA"" into the box to proceed.
Note: If registration is completed with the Supplier NPI, all associated practitioners will be visible. If registration is completed with Practitioner NPI, all relevant information for members associated with them will be visible regardless of Supplier.
2. Once you have completed the registration form, you will receive an email in approximately 10 minutes with a link that you must click to activate your account. 6. After your account is activated, you'll be able to login.
Note: Several people from one office can sign up for provider portal accounts under the same Supplier/Practitioner ID, as long as they use separate email accounts to register. An email address may only be used once.
Registration
Problem: User is unable to register even though information was verified in our system.
Cause: We re-refresh the member information every Monday. If member is new, it is possible they have not been picked up yet during the weekly process. If this is the case, they will be picked up the Monday after they become an active member in our system.
Remedy: Allow 1-2 weeks and then try re-registering.
Problem: Not receiving registration email.
Cause: This occurs if the email address entered during registered was incorrect/mistyped.
Remedy: Try re-registering the account. / Or check the spam and junk folders for the email.
Problem: Error received during registration that account is already in use.
Cause: There is already an email address linked to Member ID or NPI/Tax ID.
Remedy: Try re-setting the password.
Problem: User can't register multiple members or multiple NPI/Tax IDs under one account.
Cause: Unfortunately, this is the way the Portals are setup so that unique accounts can be identified.
Remedy: User will need to register each Member ID or NPI/Tax ID under a separate email address.
Password re-sets
Problem: Not receiving email when trying to do a password re-set.
Cause: This occurs if the email entered in the password re-set form is not a registered user. For instance: the user registered as john.doe@gmail.com and typed jhon.doe@gmail.com in the password re-set form.
Remedy: Try re-setting password and carefully check the email address entered in the form before clicking "Send Reset Link". If they still don't receive the email then they didn't register under the account they are trying to use. Try re-registering.
Problem: When re-setting password, user receives an error message that password was not accepted for security purposes.
Cause: Passwords cannot be same as a previous password.
Remedy: Enter a different password.
Login/Other
Problem: Error received that account has not been verified.
Cause: User has not finished registration process by clicking on link received in registration email.
Remedy: Have user click on hyperlink within the error message. This will send a new verification email with a link to fully authenticate the account.