COVID-19 Vaccine Information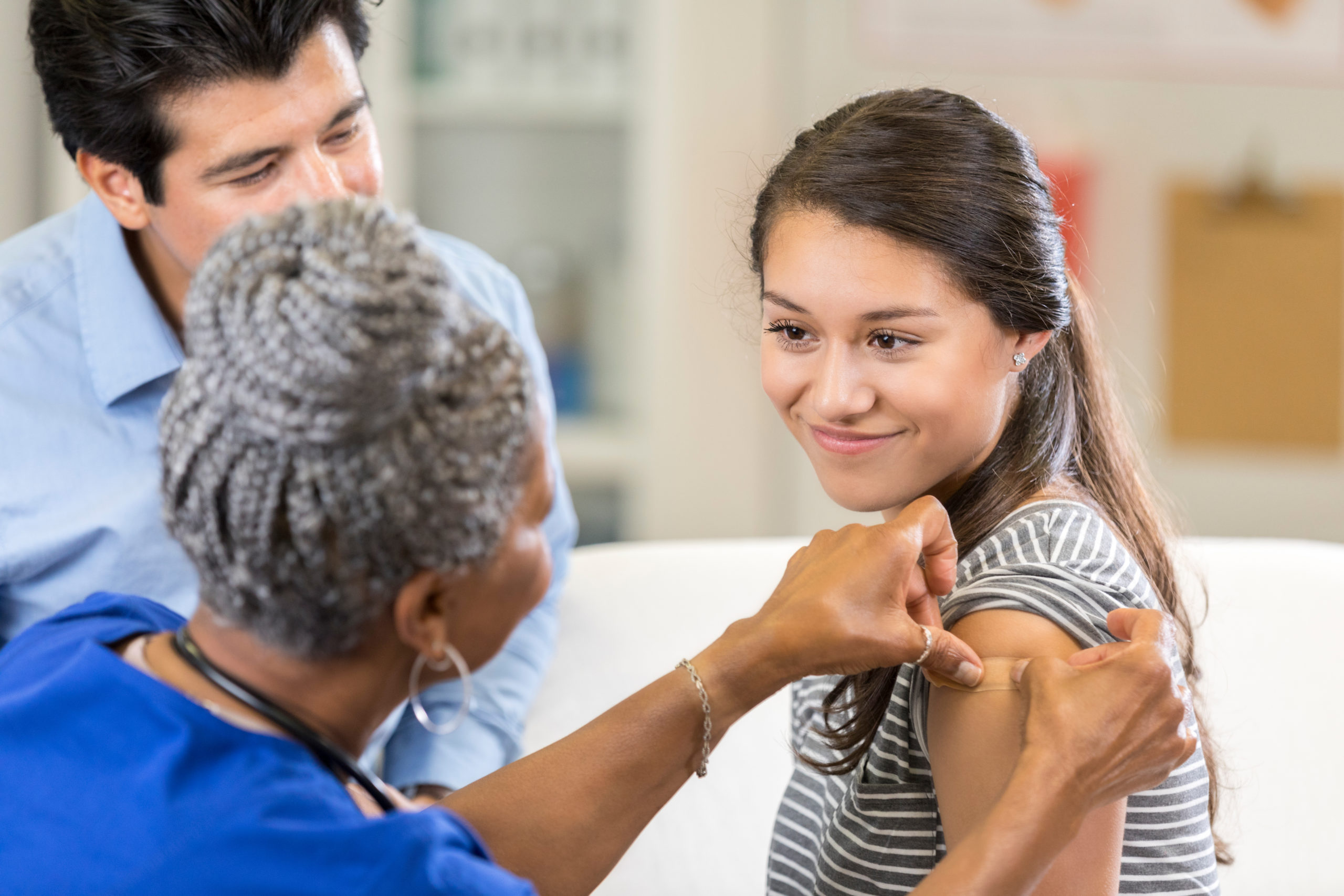 We're together in this fight to leave COVID-19 behind.
Wondering if you should get vaccinated? Getting the COVID-19 vaccine is the best way to protect yourself and your loved ones.
COVID-19 Incentive Program
CareFirst BlueCross BlueShield Community Health Plan Maryland (CHPMD) is offering $100 prepaid gift cards* as a thank you for doing your part to end COVID-19. To participate you must:
Be age 12 and up.
Get fully vaccinated against COVID-19 (two doses of Pfizer or Moderna or one dose of J&J) between 12/15/2021 and 3/31/2022. Note: Program only applies to individuals who have not yet received their first series of COVID-19 vaccination. Booster shots do not qualify.
*Allow 6-8 weeks after full vaccination to receive your gift card. Gift cards will be mailed to your address of record.
How will CareFirst know I have been vaccinated?
The Maryland Department of Health will provide to CHPMD the information needed to confirm your vaccination record. After CHPMD receives and confirms your vaccine information, CHPMD will send your $100 gift card to your home address on file.
Ready to leave COVID-19 behind?
You can get a COVID-19 vaccine at 700+ pharmacy providers, 400+ primary care providers, hospitals, urgent care clinics, and local health departments across the state. Schedule your vaccine today or call 855-MD-GoVAX (855-634-6829) from 7 a.m. to 10 p.m. seven days a week.
Click here to schedule your vaccine today.
Still have questions? Check out these frequently asked questions (FAQs) below:
Can I get the COVID-19 vaccine?
Yes! Most people in the United States are eligible for the COVID-19 vaccine. Several vaccines have been authorized by the FDA. All of the vaccines are effective in protecting people from getting sick with COVID-19. They also help control the spread of the virus.
Are COVID-19 vaccines safe?
COVID-19 vaccines are safe and effective. Your safety was a huge factor when the vaccines were developed. And each vaccine has been through clinical trials, showing positive results across MANY people.
How much will the vaccine cost?
The COVID-19 vaccine is free. The United States government is covering the cost of the shot, so more people can get the vaccine. Your doctor may ask for insurance information, but you will not get a bill.
Want more information on the vaccine?
We know it's important to have all the information you need to decide what's right for you.
Learn more about the vaccine