Dear Members,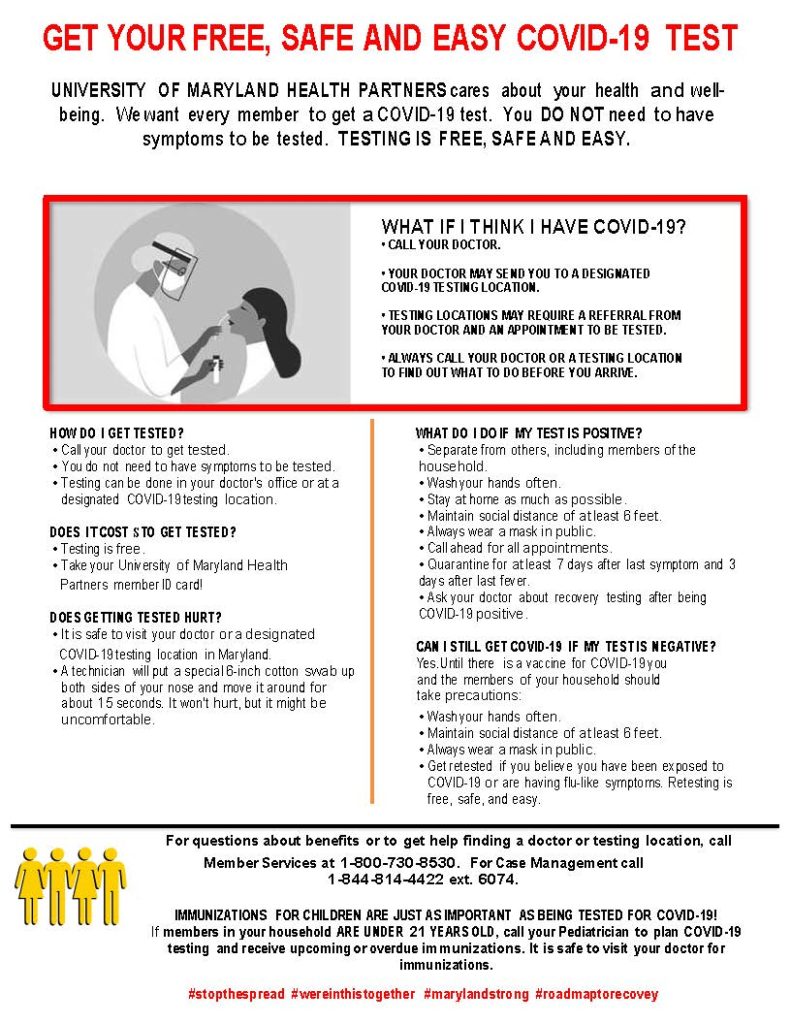 Governor Larry Hogan on April 24th introduced the Maryland Strong: Roadmap to Recovery, which provides a safe, effective, and gradual approach to reopening the state as it continues to combat the COVID-19 pandemic.
The Roadmap rests on four building blocks that needed to be firmly in place before the state can consider lifting restrictions:
Expanded testing capacity
Increased hospital surge capacity
Ramping up supply of PPE
Robust contact tracing operation
We understand that contact tracing programs, while not new in public health, will be conducted on a scale not previously experienced as we fight COVID-19. We are committed to answering your questions about the process.
Learn more about Contract Tracing and what it means for you.
Your health and well-being are our highest priorities. We are monitoring this situation closely and communicating with medical professionals, the Maryland Department of Health (MDH), and other government agencies to stay on top of this evolving situation.
Information is changing rapidly. Please visit the Centers for Disease Control and Prevention (CDC) website to keep up with the latest details, tips, and symptoms.
Currently, there is not a vaccine available for COVID-19, but CareFirst Community Health Plan Maryland will cover testing for coronavirus and any treatment if your test is positive.
As with any illness, call your doctor if you are feeling sick. You should also call your doctor if you experience symptoms of coronavirus—fever, cough, and trouble breathing—or if you think you may have been exposed to the virus.